Dunns Cue Tip Shaper & 11 Sandpaper Shaping Pads, and a tip edge trimmer
UPC: 781827588659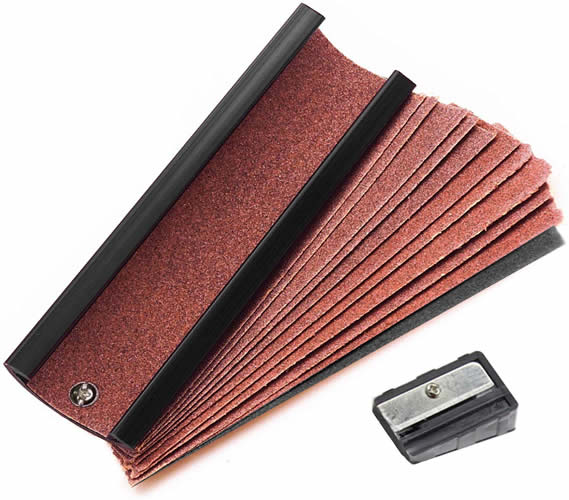 A must for any keen players.




File is used to shape your snooker/pool tips, such as dome shape.



Free to change to a new sandpaper as required. A bolt and nut is designed-in to lock sandpaper in place, so sandpaper will not slip out during filing. Manual turning suffice, no need for screwdriver.



Get a much better feel on cue ball, as tip will grip chalk better. Easy to carry, use as needed during your match intervals.



Especially useful when you tip surface becomes shiny and not gripping chalk well.



A free trimmer (suits 9mm-11mm tip) is provided for removing excessive leather along the ferrule, so that the tip is perfectly smooth along the ferrule. Total 10 course and 1 fine sandpapers are included; they can be easily removed and swapped with new ones. Allows you to repair tips for months or years.